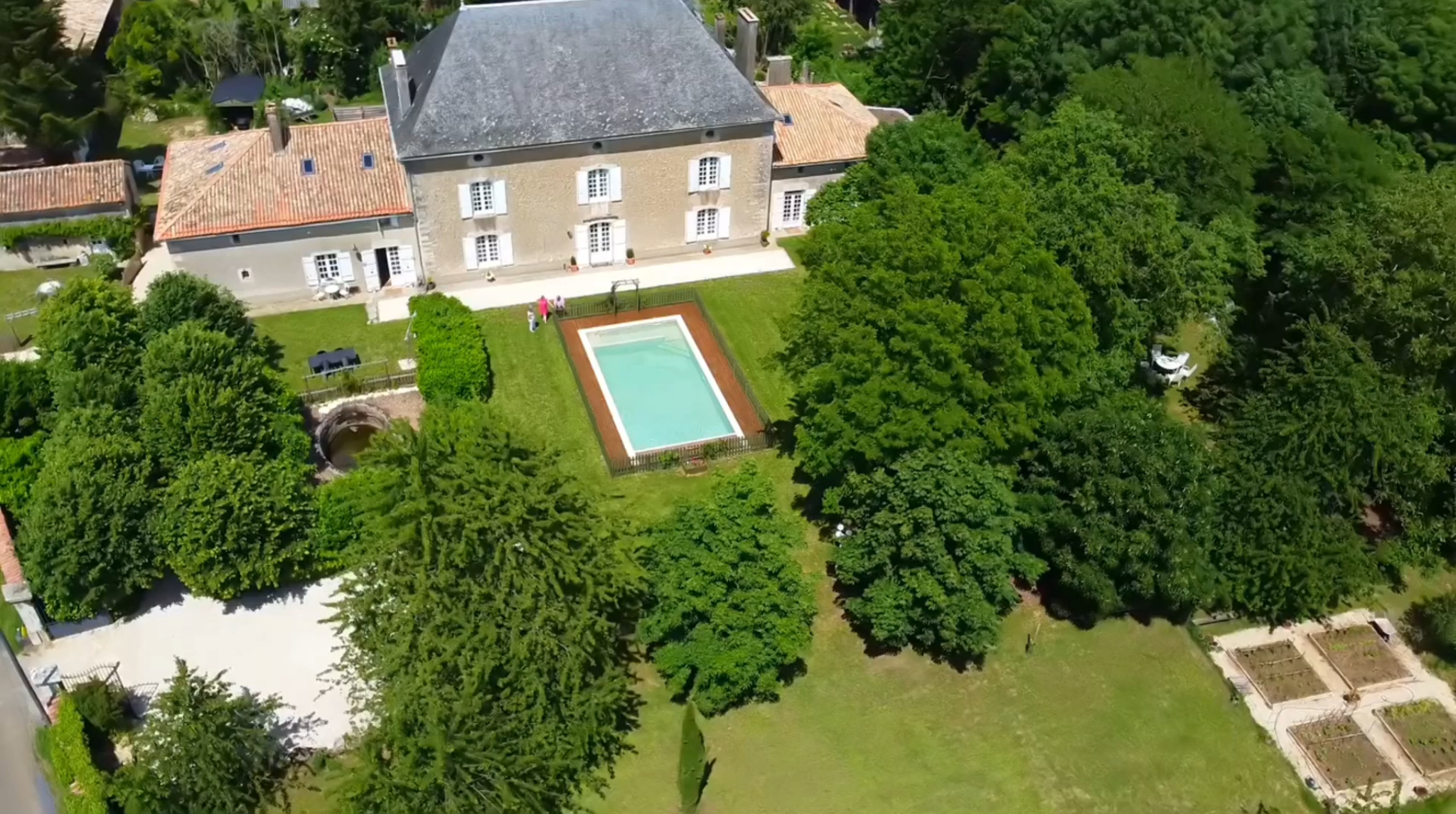 "Après la pluie vient le soleil"
(After the rain, comes the sunshine)
We had all agreed that there seemed to be a season missing.
Wintery weather of relentless wind and rain saw day drift into night without a thought for Spring trying its hardest to make an appearance. The sun blocked by grey skies and thunderstorms. Days drifted into weeks. Another page of the calendar slowly turned and we felt a change in the air. An air of change.
Like many, we had worked hard in preparing our potager for the vegetable growing season. Months before we had been given many plants by our friends Eric and Erica. Varieties of tomatoes peppers herbs and chillies that had been nurtured in our now sturdy greenhouse sat alongside rows of potatoes garlic carrots and courgettes. We had been given so many we passed on the surplus to neighbours who in turn gave us more tomato plants. In fact I think there will be a surplus of tomato growing this year in France as everyone we met offered us tomato plants which can only be a good thing and became a bit of a national pastime, which I'll call 'drive by vegging'. The kind act of dropping off surplus plants at a friends doorstep without being caught !
Mid May found Krysia and in our beautiful departmental town of Niort where the Sèvre Nantaise and the Sèvre Niortaise rivers join creating the Deux Sèvres which is how our department acquired its name and was created on the 4th of March 1790.
We were parked behind the 12th century Donjon, an impregnable fortress which was a wedding gift from Eleanor of Aquitaine to the Plantagenet King of England Henry II and well worth a visit.
Donjon de Niort | Niort Marais Poitevin Tourisme : hébergements, activités loisirs, barque, restaurants, sorties en Venise Verte.
It was a brief two minute walk to our destination. La Préfecture. The départemental offices where we would finally acquire our rights to remain in France as English immigrants and hopefully retain our European identity protected by the withdrawal agreement the infamous Article 50.
We had waited months for this appointment having provided countless documents. We were than a little nervous to say the least.
We needn't have worried. The kind lady behind the Perspex screen checked our passports and our fingerprints and that was it. With a smile she complimented us on our French and said how it made "such a change" and handed back our documents. Now all we had to do was wait.
The 2nd of June was a real red letter day for Krysia and I.
A little yellow van pulled into our driveway. The post lady had arrived with a smile on her face. It was our Titre de Sejour residence permits. These permits allow us to legally remain in France for five years when the card can be exchanged for a ten year (permanent) card or the opportunity to take the French citizenship exam and acquire full French status.
We very much hope to prepare for the latter. All in good time.
I must say at this point we can only try to begin to understand how incredibly hard the French administration authorities and their staff must have worked in getting together countless staff to deal with this added unnecessary task in such quick time too. Especially with the added pressure of a pandemic.
Chapeau Mesdames et Messieurs, et merci!
The evening curfew had finally been lifted in late June and with it the first invitations of social gatherings and the added bonus of tentatively made booking enquiries started to pop up in the inbox.
As such Krysia and I had decided to have friends over for lunch in the weeks that followed dipping a cautious toe in the waters of our newly found freedom. Lunch outside the West Wing Gite with PR gurus Matthew and Donna was our first slice of normality despite my schoolboy error of leaving the red wine a little too long on the table in the sunshine, which turned to vin Chaud! It really didn't matter as the company was the most important thing and Krysia's delicious cooking, of course!
We held a Sunday lunch a week or so later with near neighbours Eldon, Linda, Laura & Peter in the kitchen of our West Wing Gite. They had all been working very very hard indeed renovating a barn at Pete and Laura's house which is now finished and looking beautiful as a brand new Gite they had named La Maison Verger in the hamlet of Theil just outside of Limalonges. They have done a fantastic job and deserve every success with their new venture.
A flurry of 'ping' notifications meant one thing. People had started booking once again. In no time weeks and short breaks were being reserved in advance here at Le Logis De Limalonges. July sees the first of our many guests from Paris arrive booking one or entire block booking of our Gites as August welcomes back visitors from France Belgium Luxembourg and of course Holland.
Late June and a chance to gather outside at Le Marais restaurant at St Macoux a brief drive from us here in Limalonges. Set in woodland by a plan d'eau two dozen of us had been invited to celebrate our Matthews' 60th birthday. It was the first time we had met more than six people at any one time since in what seemed a very distant memory. I must admit I felt very nervous. Ridiculous really given I had once played a concert to over 100,000 people. But these are different times with new responsibilities. It turned out quite a few of us felt the same having not seen many people during these past months. It wasn't that we had forgotten how to party, it was whether we would be allowed to again. The big question was were we? MAIS OUI!
It was a fantastic evening meeting with friends we hadn't seen in some cases for over a year. Matthew gave a great speech and the band played late into the night. (Yes a live band. Remember those)? It was very kind of Matthew and Donna to lay the whole evening on and we had a ball. We are sure they did too.
Part of life getting back to normal is of course a visit to one of the many markets and brocantes starting to spring up again in our area and across France. We visited one in nearby Chef Boutonné where we were delighted to meet two extraordinary talented members of Bazaar Aquitaine, a Facebook group for all kinds of talented artists and crafters alike.
One was our dear friend Jane who runs her jewellery business 'My Hippy Heart' and Annette Standing whose artwork and commissions are truly beautiful.
We had finally managed to join the Limalonges Pétanque club. A great opportunity to get reacquainted with villagers we knew and those we had yet to meet. And of course a chance to improve our French! We had a wonderful evening, the first of which we hope will become a regular fixture for us. Did we win? Of course we didn't but we had great fun in trying and the real prize was that togetherness that only a community can offer.
Which brings me up to date. Our local village restaurant Les Trois Fleurs had decided to have a moules frites evening. We felt we had to support the restaurant especially after being closed for such a very long time.
I reserved an early table for eight of us so we could have an early meal and all come back to Le Logis to watch the England V Ukraine football match. Fresh homemade pate followed by steaming pots of delicious moules were served with a steak frites alternative for those with seafood allergies. Cheese or desserts were offered as a third course as carafes of wine flowed way past the first half.
We were all sat in our sitting room back at Le Logis as the teams walked out to play the second half of what was to be an amazing win for England. A great team led by a great man, no stranger to the trials and tribulations of the great game.
A peaceful Sunday after a fun Saturday night is always a good thing, especially today as we have a chance to see our neighbours Jocia and Philippe who have become grandparents for the second time. We send our hugest congratulations to Vicky and Maxime on the birth of their son Theo. We shall raise a toast to you all tonight.
As an aside, should you do ever happen to see a Titre de Sejour residence permit look carefully at the hologram that runs along the bottom of the card.
It is the Européen anthem 'Ode To Joy' written in musical notation.
And having had our second vaccination this past week (and no side effects) the timing couldn't be better with the first of our guests arriving this week. What more could we wish for?
Joy indeed.
Until next time….
à votre très bonne santé! x 🇫🇷🍷🍷❤🇪🇺
Paul & Kry x
Le Logis De Limalonges
Our monthly column in new lifestyle magazine Heyday can be found here:
All photos reviews and more can be found here:
https://www.booking.com/hotel/fr/le-logis-de-limalonges.en-gb.html
https://www.booking.com/hotel/fr/le-logis-de-limalonges.fr.html