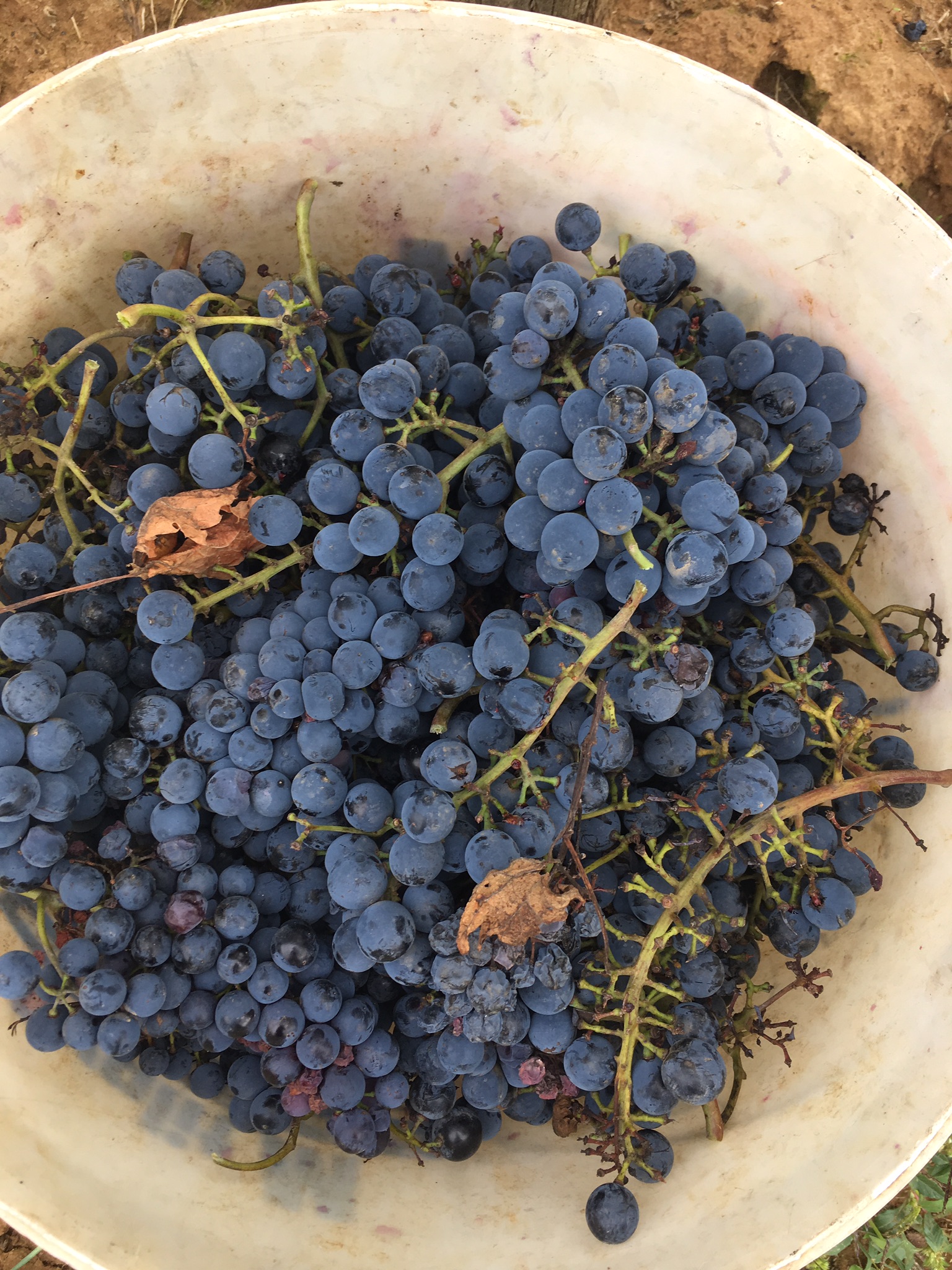 Tales from Nouvelle-Aquitaine #75
www.lelogisdelimalonges.fr
"L'automne est un deuxième ressort où chaque feuille est une fleur,"
(Autumn is a second spring where every leaf is a flower).
Albert Camus
And how right he was.
We cut short our walk with Archie in the warmth of the early morning sunshine.
We had forgotten for a brief moment it was Thursday, gunshots in the near distance reminded us of the fact that the Chasse season had rolled around again. We walked along a carpet of golden leaves under the tree lined alleyway, the leaves sounded crispy underfoot as the sun shone through the gaps in the branches full of leaves yet to fall. The first signs of Autumn had arrived.
"Autumn may well have arrived" said Krysia, "but today is going to be thirty-four degrees!" We had a wonderfully lazy week holidaying at home making the best of the 'Été indien' sunbathing reading and swimming in the pool.
Later that morning we had been shopping to the nearby town of Melle by way of a change. Returning home I spotted Philippe Eric and a friend of theirs returning from a hunt trip somewhere out in the distance. Philippe's friend had caught a pheasant which he was carrying in the back flap of his hunting jacket. No doubt that would make some very tasty terrine or pate in the not too distant future.
As it was lunchtime we decided to have some freshly sliced bread from the Boulangerie at Sauze-Vaussais a few minutes away along with some Vacherin-M'ont-D'Or, one of our favourite seasonal cheeses that is sold wrapped in a small birch wood box like container. For enquiring cheese connoisseurs amongst you this cheese was created by the farmers of the Mont d'Or massif using cow's milk and well worth finding.
With the season's change the herds are returned to their stables after having spent the summer in the high pastures. This is why Mont d'Or remains a seasonal cheese. It is made from August 15 to March 15 from an altitude of 700 meters. It is an Autumnal treat!
As the days roll by it came to mind that this is our third year here at Le Logis de Limalonges. So much has happened and we couldn't have picked a nicer village to live in. Finding the right house may have taken almost as long but there is still a huge element of chance in discovering who ones neighbours are. We honestly feel blessed with the friendships we have made having integrated in our French community as well as with our fellow English immigrants who had also decided to begin a new life in France.
Talking of which it had been our neighbour Margaret's birthday the previous weekend and we had been invited to lunch at the riverside setting of the Beau Rivage in Mansle. A lovely lunch and well worth a visit.
We consider Stan and Margaret great friends of ours and to their knowledge they were the first English to settle in Limalonges many years ago. They showed us photos of their home when they bought it, which only had one cold water tap in their barn. Slowly they renovated their property to the beautiful home it is today. We can only learn from their experiences and to help with a wood delivery is the least we can do.
"Les Vendages!"
With many of the fields now laid fallow following the late Summer harvest of sunflowers for oil, the maize crop fields for animal field and wheat fields for flour there seemed one last crop yet to be harvested. The vineyards.
As such, our neighbour Philippe owns a vineyard not to far from our village and we offered to help. This would be a new experience for us and Philippe was glad we had offered to get involved which we think is what it is all about living here as part of a rural community. With sharpened secateurs we met Philippe with his tractor and huge trailer. He handed out buckets to fill and we started clipping huge bunches of lush black grape that would be used to make wine, Pineau and eventually Cognac. A few minutes later some familiar faces arrived from the village to help. We paired up and in no time we had filled our first buckets which were tipped into the trailer and handed back.
An hour in and we had found our rhythm in our own way pruning the bushes and filling the buckets surrounded by heavy Poitevan conversation, whistling and the occasional groan and then laughter of encouragement. This, perhaps then, a glimpse into the way it has been for generations, but always with a smile.
We learned that most houses had their own vineyard and access to a 'chai' for distillation, though wartime and subsequent loss of interest due to toughened licensing laws and costs in the 1950s meant many let their crops fall by the wayside. Some towns and villages used to have a travelling distillery that would offer a service in the village square for example, but this seems to have fallen out of fashion too.
The first trailer was piled high full of grapes. Time for a break and a chance to stand up straight. Ten of us had completed the first three rows that stretched several hundred metres in just over an hour. Soon, we spotted the yellow flashing light of Philippe's tractor across the field signalling he was on his way back and time to get back to it. We all sighed a resigned sigh of determination; understandable in any language and laughed as we filled our buckets high ready to be emptied and refilled again. And again. And again! Three quarters of the way along the last rows my back started to ache. I said to Krysia that the vineyards didn't seem that long when we drove past them…
The sun broke through the clouds as we emptied the last of the buckets. Amongst the lush noir grapes were the occasional white bunch that we all shared out to try. They tasted like pear drops, so very sweet and delicious but not needed today.
Back at one of Philippe's storage barns was a huge plastic pot with two planks of wood across the top and a mechanical grinder sat on top which whined and clattered as Philippe shovelled in the second trailer load of harvested grapes into the top of the hopper and into the large container. Sugar was also added. Over six hundred individual plants with roughly enough grapes to fill a fifteen hundred litre tank yielding around twelve hundred litres of grape juice. That's a lots of grapes.
Slowly the rest of the guys appeared with old fashioned round glass storage bottles with straw bottoms which were lined up on the floor in eager anticipation. Inside each bottle was just enough Eau de Vie – a clear colourless doubly distilled fruit brandy used as a base for adding other fruit, in this case the first grape pressing. Once filled the bottles would be left for a year for fermentation and homemade Pineau could be the result! Of course everyone has their own method adding a little more or less sugar.
We all returned to Philippe's for a glass or two of Pineau. In this case a 2017 vintage along with some cake and a chance to sit and talk as the sun tried to break through the cloud aching muscles temporarily forgotten in the best of conversation and company. The weather had been kind to us and though everyone had worked hard we all hoped this years vintage would be just as sweet. But we would have to wait.
Mid week and a second delivery of firewood was to be delivered at our neighbours Stan and Margaret's just across the road from us. We had helped unload and stack the first delivery earlier in the week. We heard a rumble of a diesel tractor, it was Jean-Marc reversing the twenty foot long trailer into Stan's front garden with millimetre precision. The trailer was piled high with two cords of wood which would work out to around six stère (six cubic metres) cut to individual metre lengths. Either way it needing offloading and just over half an hour later it was stacked neatly and time for a well earned coffee in their kitchen.
Later that day we made our way half an hour north to the village of Courge where Fred and Jane has invited us for a game of pétanque. Fred and Jane really enjoy their Pétanque and Fred's court is exact to professional dimensions. Some would say it rude to win a game at another hosts house, perhaps it was beginners' luck, or perhaps it was the fact that we had had some practice the previous weeks at our own pétanque pitch. Either way a lot of light hearted fun. The weather had again held which was a bonus.
The game was followed by a lovely three course meal which was delicious. The main course being a Parmentier; to call it an upmarket French shepherd's pie would be a huge understatement. The beef had marinated in very good Bordeaux wine and slow cooked for twenty hours. Topped with a twice cooked roasted and mashed sweet potato it was a real treat for the taste buds. It had been a while and was really nice to see them both, another friendship cemented in these testing times.
We returned home to be welcomed to a carpet of leaves on the gravel driveway. According to Camus each leaf may well be an autumnal flower, but I bet he didn't have to rake them all up.
That would be a job for another day…
Until next time….
à votre très bonne santé! x 🇫🇷🍷🍷❤🇪🇺
Paul & Kry x
Le Logis De Limalonges
Information on our three self catering Gites including photo gallery and booking info plus previous episodes of our blog can be found here:
General enquiries and all Gite information can be found here:
Our monthly column in new lifestyle magazine Heyday can be found here: